The Oscars are coming up tomorrow night, so over the past month, I held my own Oscar ceremony! Instead of simply the FilmToppings Oscars, I have decided to call my Oscar ceremonies the Golden Slice Awards from now on, as it's a fun name that also relates to my site's name and theme! I'd like to thank my followers on Instagram for voting for these categories, so you guys are the ones who determined these results! Not all my nominees for categories that are also in the Oscars are exactly the same, I took some movies and performances that you guys especially loved as well. I held most of the same categories as last time, including a new category that I started this year. So without further ado, here are the winners of this year's Golden Slice Awards:
Best Supporting Actress: Alicia Vikander- Ex Machina
Best Action: Mad Max: Fury Road
Best Cinematography: The Revenant
Best Character: Kylo Ren – Star Wars: The Force Awakens
Best Scene: The Bear Attack – The Revenant
Best On-Screen Duo: Rey and Finn – Star Wars: The Force Awakens
Best Animated Movie: Inside Out
Best Visual Effects: Star Wars: The Force Awakens
Best Screenplay: Steve Jobs
Best Score: The Hateful Eight
Best Supporting Actor: Tom Hardy – The Revenant
Best Director: Alejandro González Iñárritu – The Revenant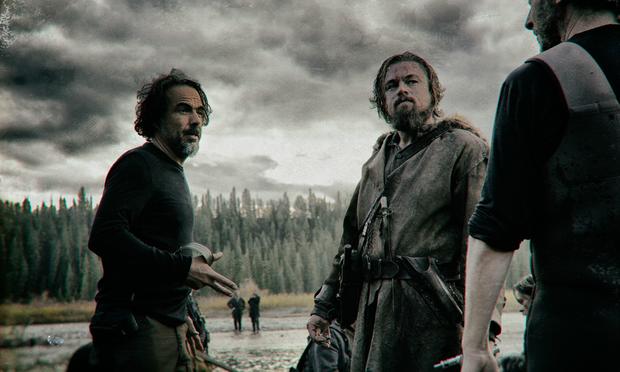 Best Actress: Brie Larson – Room
Best Actor: Leonardo DiCaprio- The Revenant
Worst Picture: Jupiter Ascending
Best Picture: The Revenant
Those are the winners that you guys selected! I feel that the results of the Oscars will be very similar to most of these, although some of the performances/movies that won here weren't nominated in that category by the Academy. Anyway, the Oscars are tomorrow night, and hopefully all our predictions are right!